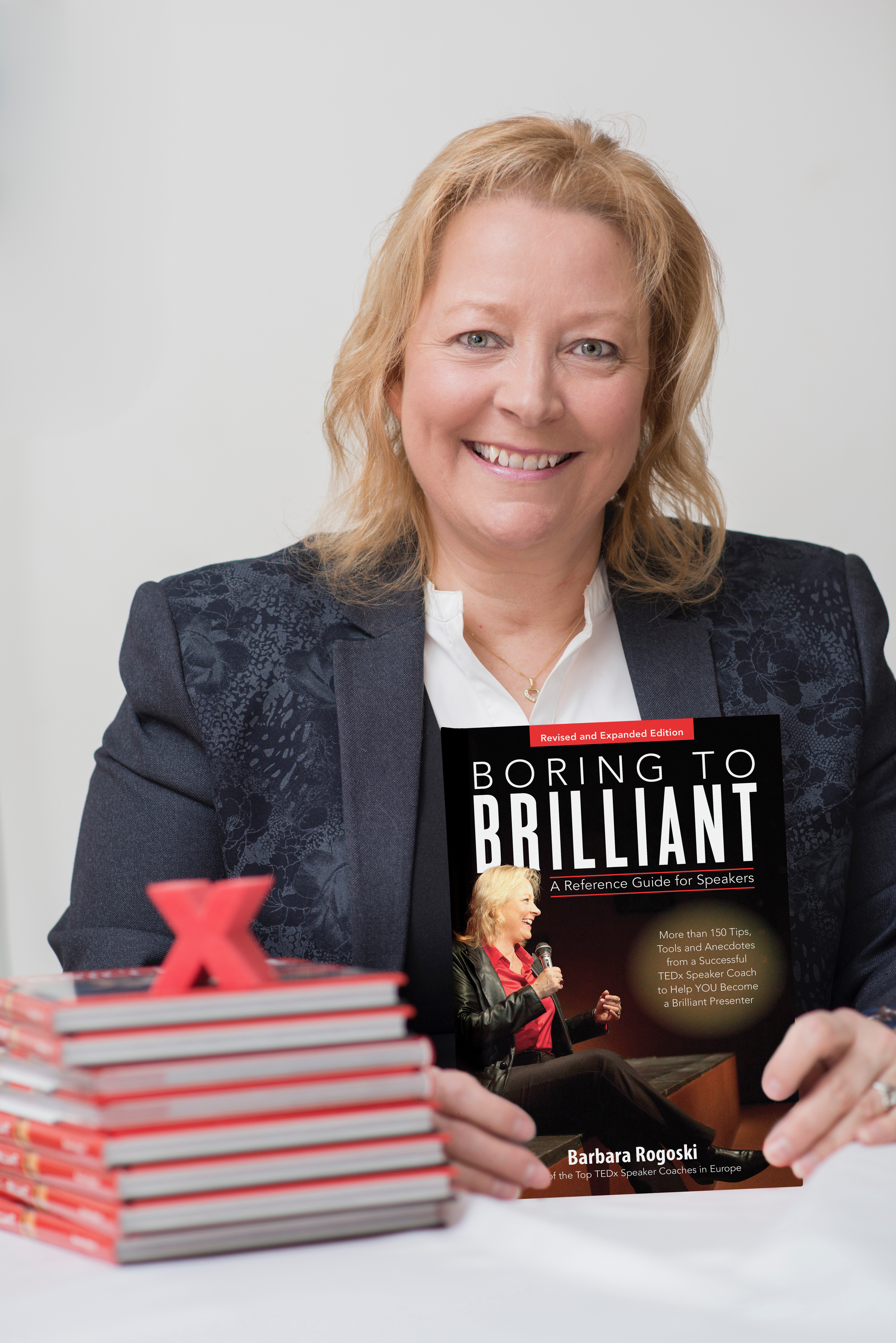 Author, Barbara Rogoski
BRING YOUR PUBLIC SPEAKING TO A WHOLE NEW LEVEL!
- Do you need to define and clarify key messages that can be effectively carried across a variety of communication platforms?
-Are you looking for insights and direction on how to engage, influence and persuade your audience?
- Do you want to learn how to create content that connects, tell stories that stick and deliver it with dynamite impact?
Then Boring to Brilliant! is for YOU!
Executive Speaker Coach and TEDx senior speaker coach, Barbara Rogoski shares her knowledge and expertise to help you take your speech, pitch or presentation from boring to brilliant. Barbara has coached more than 135 TEDx speakers, Fortune 500 CEOs, executives, celebrities, professional speakers, and heads of state.What she has done for them she can do for you.
This insightful, image rich speaker's guide is full of powerful tips and techniques you can integrate right away into your next public speaking event. The guide is a handy business tool you will want to keep on your desk or in your briefcase to refer to over and over again.
IN THIS BOOK
More than 150 Quick and Focused Speaker Tips
New sections about storytelling, webinars & panel discussions
Super Tool: Anatomy of a Brilliant Speech, Story & Panel Host
3 Different Ways to Tell a Story in Your Speech
Checklists for Brilliant Speakers and Speeches
Anti-Checklists for What NOT to Do
Empowerment Section for Women Speakers
An Effective Step-By-Step Method to Rehearse Your Speech
Post Speech Review Document – Do Better the Next Time?
What is a Servant Speaker?
About the Author – Barbara Rogoski is an American Executive Speaker Coach
Who specializes in helping business speakers to present confidently and with impact. Her unique "no blah-blah" style of coaching and confidence building has been implemented on stages all around the world. Her passion for her clients empowers them to speak their truth and make a difference. Barbara's talent is in bringing out that greatness in every speaker and every speech.
Barbara is the Public Speaker's Best Friend!
Your Instructor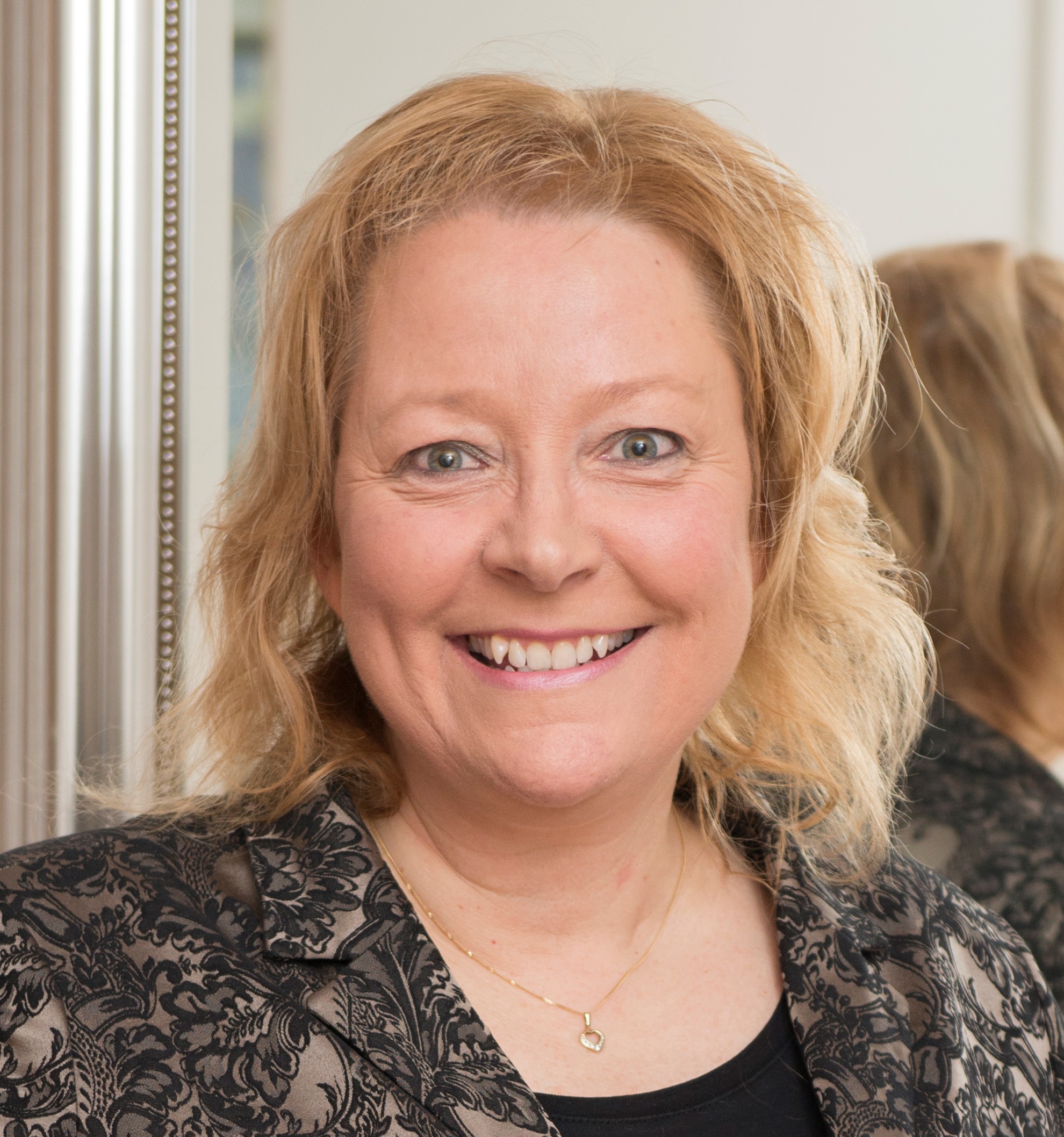 Barbara is an American executive communication coach for Fortune 500 companies worldwide. Her focus is to help business professionals to tell their story with confidence, clarity and impact. She has coached more than 100 TEDx speakers at more than 20 TEDx events. Barbara is also a published author of Boring to Brilliant, A Reference Guide for Speakers, a professional speaker and mentor. She has a special focus and passion to help women in business to step up and speak up for what they want in their careers and in life.
Course Curriculum
Boring to Brilliant
Available in days
days after you enroll
Frequently Asked Questions
If the download does not work, what do I do?
The PDF in the Teachable platform should download properly. But if you would have any trouble, you can contact us for assistance at
[email protected]
, give your email address and we will send the PDF e-book to you directly.
Is a refund possible if I am not satisfied?
In this case, there is no refund possible. When you purchase this PDF e-book, you are able to download it and therefore, no refund will be given. But if you are unhappy with this purchase, we want to know about it and want to know why! Please leave us a comment in the comment section or send us an email at
[email protected]
If I choose to sign up for the E-Course, do I get a refund?
This e-book is part of the larger Anatomy of a Brilliant Speech e-course. If you sign up for any of the three levels of access to the Anatomy of a Brilliant Speaker e-course, we will send you a full color glossy cover print version of the Boring to Brilliant; A Reference Guide for Speakers in the mail. We will be able to see in the customer details that you have purchased both, and will make contact with you to arrange for the print book to be sent out to your preferred address for no extra charge.
This colorful speaker coaching guide will give you 160 tips and essays to help you polish your communication skills. Purchase this e-book to see if this larger e-course would be something for you!