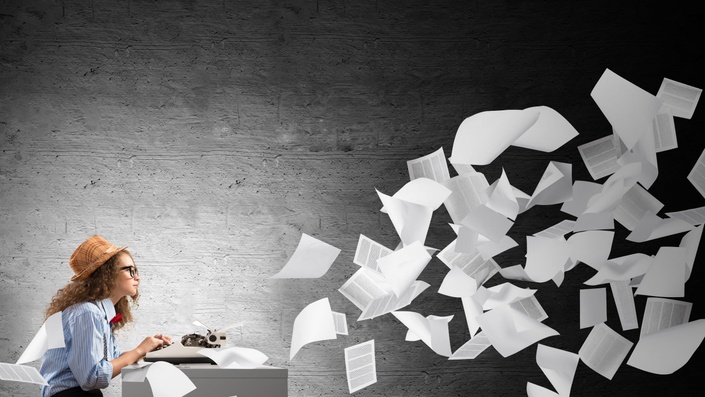 Anatomy of a Brilliant Speech
A Proven, TEDx Style Success Formula to Help YOU Build a Brilliant Speech - Every Time!
Enroll Now!
Are you looking for an EASY and PROVEN tool to CONFIDENTLY create a speech or pitch that will be engaging and interesting to your audience, every time?
Would you like to END the LAST MINUTE STRESS be able to define and clarify your key messages, related stories and call to action in the strongest way
Do you want to have ACCESS to a successful Senior TEDx Speaker Coach and Fortune 500 executive speaker coach who will be there to help you develop your most brilliant speech?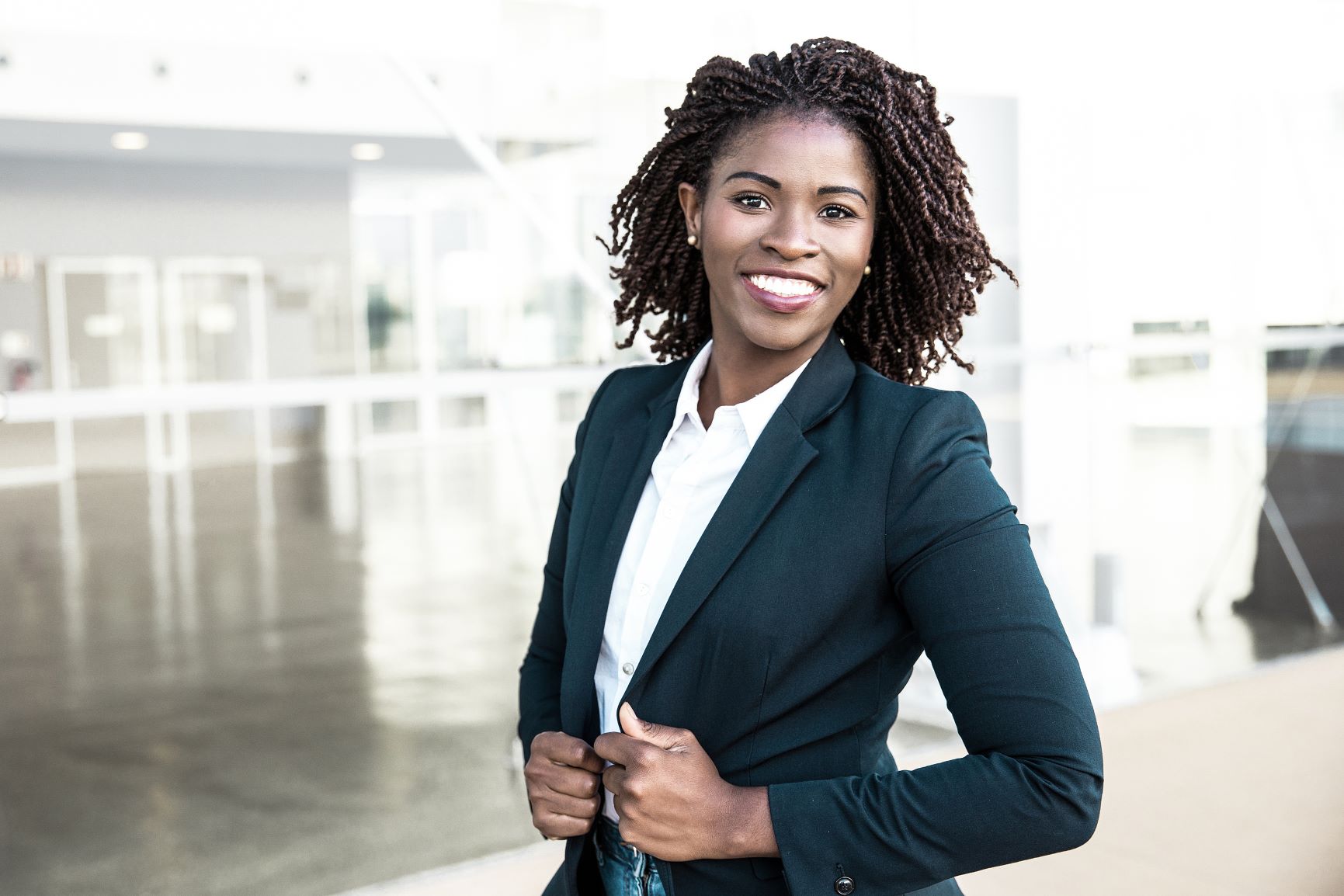 Well, This Course is for YOU!

It is designed to give you ONE simple tool that you can use for every type of presentation you have to make. You will learn the key elements and learn how to bring your own content into it.
---
This Course Will Help You

to define and clarify the TAKE AWAY MESSAGE you want the audience to remember,
to learn how to create WOW opening and closing statements to grab the audience,
to easily plug in the THREE most important points of the story based on what type of speech or pitch you want to give,
to create a powerful CALL TO ACTION to the audience that supports your message and gets them to take the action you want
to end your speech with a WOW inspirational microphone drop statement.
The greatest VALUE of this course is that you can put this template in a file or drawer and bring it out whenever you need to prepare ANY presentation.
Who is this E-Course For?

The target market is for business people in startups, small business mid-level companies, large companies, students who present, teachers who present – anyone who has to prepare a speech, pitch or presentation and wants to " build" and awesome one.

What Speakers Say
"I do a lot of public speaking as CEO and Co-Founder of TomTom. But the TEDx talk was different. I wanted to be really well prepared. Barbara came in and brought the right amount of guidance and pulled out the stories, phrases and a bit of structure I needed to make a memorable script and also taught me a few new things about my own delivery style which I didn't expect. Barbara is professional, passionate, supportive and a very talented speaker coach." Corinne Vigreux Co-Founder of Tom-Tom TEDx Amsterdam Women
"Barbara brings you to your highest potential. I wasn't a good speaker before, nerves took the overhand on stage. Barbara made me feel so comfortable that I spoke like I never did before. I'm so happy I finally told my story the way I always envisioned it." Manon van Essen, founder of Magioni Pizza Products TEDx Amsterdam Women
"Barbara turned me - and of course my story - in 2 months into a "TEDx worthy" presentation. She gave me the courage and confidence that is needed to give an inspiring talk/speech to a bigger audience. She did it with passion, fun and love!" Michelle Wolters TEDx Amsterdam Women

"I thought I was an experienced speaker. As a teacher at the University Leiden (Leiden University Medical Center) I have given many, many lectures and talks. For the preparation of my TED talk (TEDxamsterdam Women 2015) Barbara was my coach. I learned so much during our meetings and she made it possible to perform well. And…. it went in such a good atmosphere with a lot of understanding and humor. I can recommend Barbara to everyone who is preparing a lecture or an presentation." Professor Lex Peters, Founder of the Female Cancer Foundation TEDx Amsterdam Women

"I do many presentations for my job and know how to do a business presentation and pitch. But Barbara taught me how to look at the content differently, with more storytelling and audience engagement. We met once in person and she gave me alot of good ideas about what to tell and how to tell it in a different way... " Sjoerd Kruijff, Former Business Unit Director, Primary Care, MSD Belgium
Barbara truly transformed me and my attitude toward presenting (myself included) from boring to WOW. I asked her if she could be my speaker coach to achieve a better performance in presenting research results to an academic audience. She gave to my speech a structure I could trust it could not be more effective. This resulted in me being confident and engaging, and this reflected in very positive cascade outcomes afterward. It is not just being confident in that moment but also throughout life events. The best investment I could do on myself." Isabelle Cingolani Elsevier
What You Get

Download of the Anatomy of a Brilliant Speech document

4 Sections about the Anatomy Tool

1 Section about the Role of TEDx in this process

Links to 60 TEDx talks that the instructor has worked on to show you EXACTLY how this method works - in real TEDx talks

5 checklists to download to help you be a more brilliant speaker

Download of the

Boring to Brilliant! A Reference Guide for Speakers E-book

A 30 minute pitch tips workshop video that Barbara gave for the Dutch Business Dialogue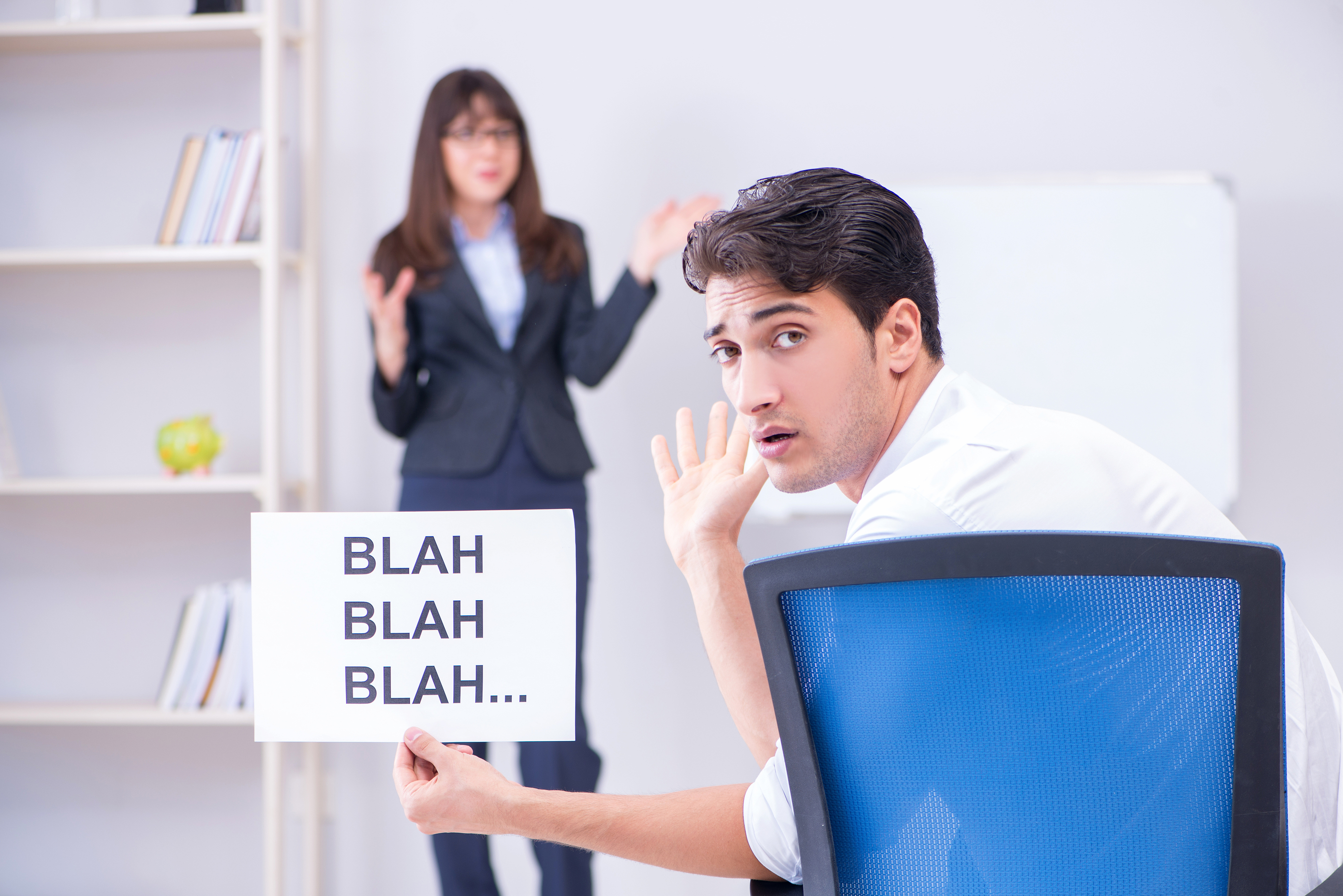 What This Course is NOT

It is not about voice, diction, gestures or verbal/non-verbal messaging.
It is not about HOW to tell a story or delivery skills. That will be available in another course in this Boring to Brilliant Speaker Academy.
No Blah-Blah...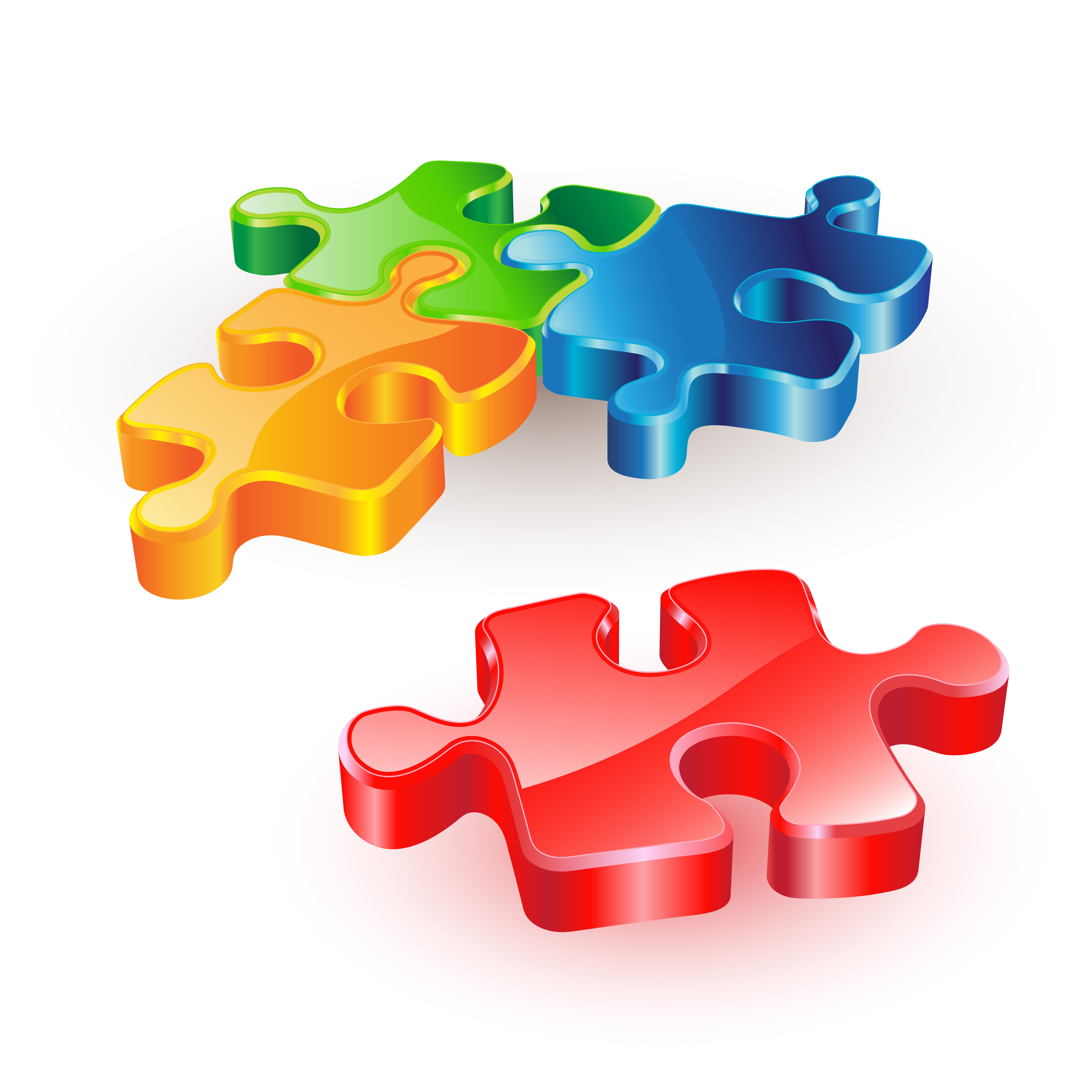 PUTTING IT TOGETHER...
When you finish this course you will:
have a greater understanding of how to put together a strong master script and all the pieces that are part of the greater whole. It is really like a puzzle that has pieces that interlock and make the whole picture
have a template that you can store in your desk drawer or in a special file on your computer that you can find quickly when needed
never again have to stress and worry with last minute speech preparation because you have the ultimate tool you can use to plug in the information and GO!
ADDED BONUS: Download of the 232 page Boring to Brilliant E-Book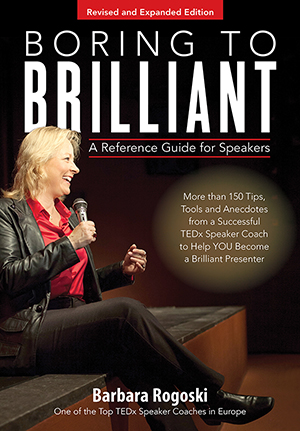 By enrolling in this course, you also have the opportunity to download our 2nd edition Boring to Brilliant! A Reference Guide for Speakers.

This insightful, image rich speaker's guide is full of powerful tips and techniques you can integrate right away into your next public speaking event. The guide is a handy business tool you will want to keep on your desk or in your briefcase to refer to over and over again.
IN THIS BOOK
More than 150 Quick and Focused Speaker Tips

New sections about storytelling, webinars & panel discussions

Super Tool: Anatomy of a Brilliant Speech, Story & Panel Host

3 Different Ways to Tell a Story in Your Speech

Checklists for Brilliant Speakers and Speeches

Anti-Checklists for What NOT to Do

Empowerment Section for Women Speakers

An Effective Step-By-Step Method to Rehearse Your Speech

Post Speech Review Document – Do Better the Next Time?

What is a Servant Speaker?

And much more...
3 LEVELS OF ACCESS TO THE E-COURSE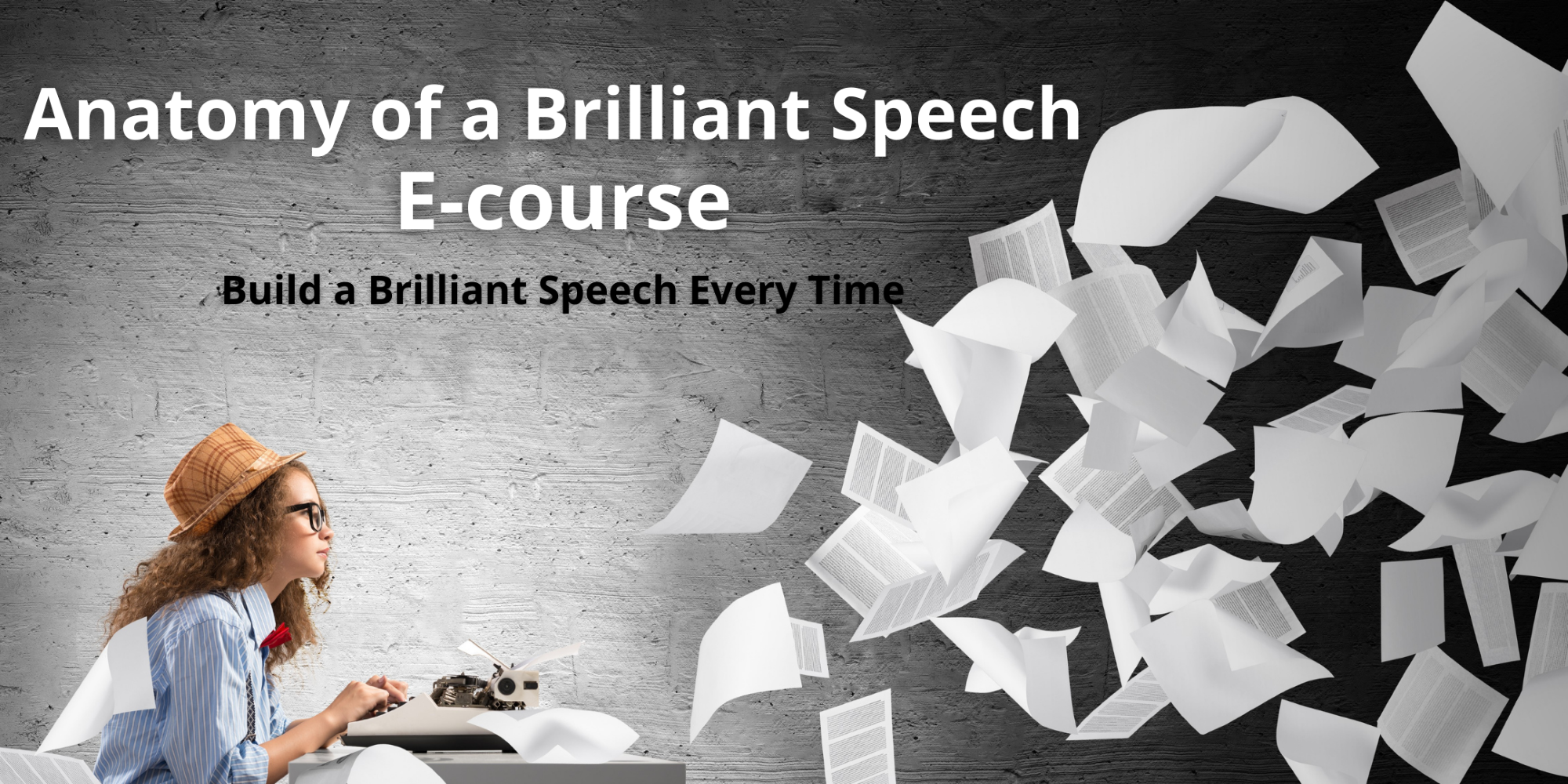 Anatomy of a Brilliant Speech E-COURSE - Access to the course for 6 months
Euro 295.00 ex btw.
---
COACH-ON-CALL PACKAGE - Access to the course and email coaching support from Barbara for 6 months. Can include course questions, but also support for YOUR UPCOMING SPEECHES!
Euro 495.00 ex btw.
---
TEDx STYLE COACHING PACKAGE - Access to the course, email support for 6 months from Barbara and 1:1 coaching program (3 sessions of 1.5 hours). EXACTLY how she prepares TEDx speakers! There can also be coaching on other communication topics that are important to you!
Euro 995.00 ex btw.
See PDF here for what is included in this TEDx Style package.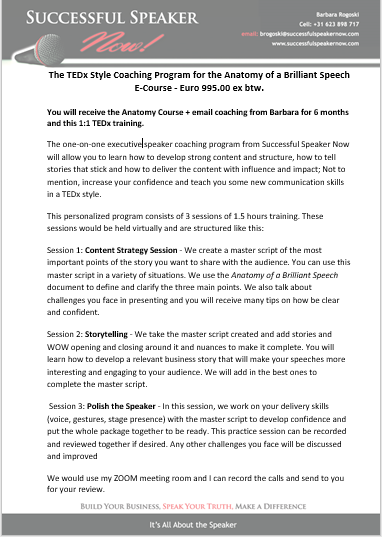 See more pricing details below and where to sign up!
There is also a separate one off coaching session of 1.5 hours for Euro 195.00 ex btw, in this school if you need to prepare for a big event such as a pitch, interview or performance review or to work on current communication challenges. You can find it in the Boring to Brilliant Speaker Academy page listing for coaching or contact Barbara for more details.
---
Why 3 levels of access?

Not everyone learns the same way.
DIY Some people are happy just to go through the material and don't need much guidance. This is the DIY way, or 'Do It Yourself ' to follow a course.
COACH-ON-CALL Others like to have access to an expert/instructor during the course to get a better understanding of the material and to develop their own ways of using it with a "Coach-on-Call" for email support and interactive contact.
TEDx STYLE There are other persons who would like to work with the expert to create their own "TEDx Style" talk for their speech or pitch based on the content of this course.
Your Instructor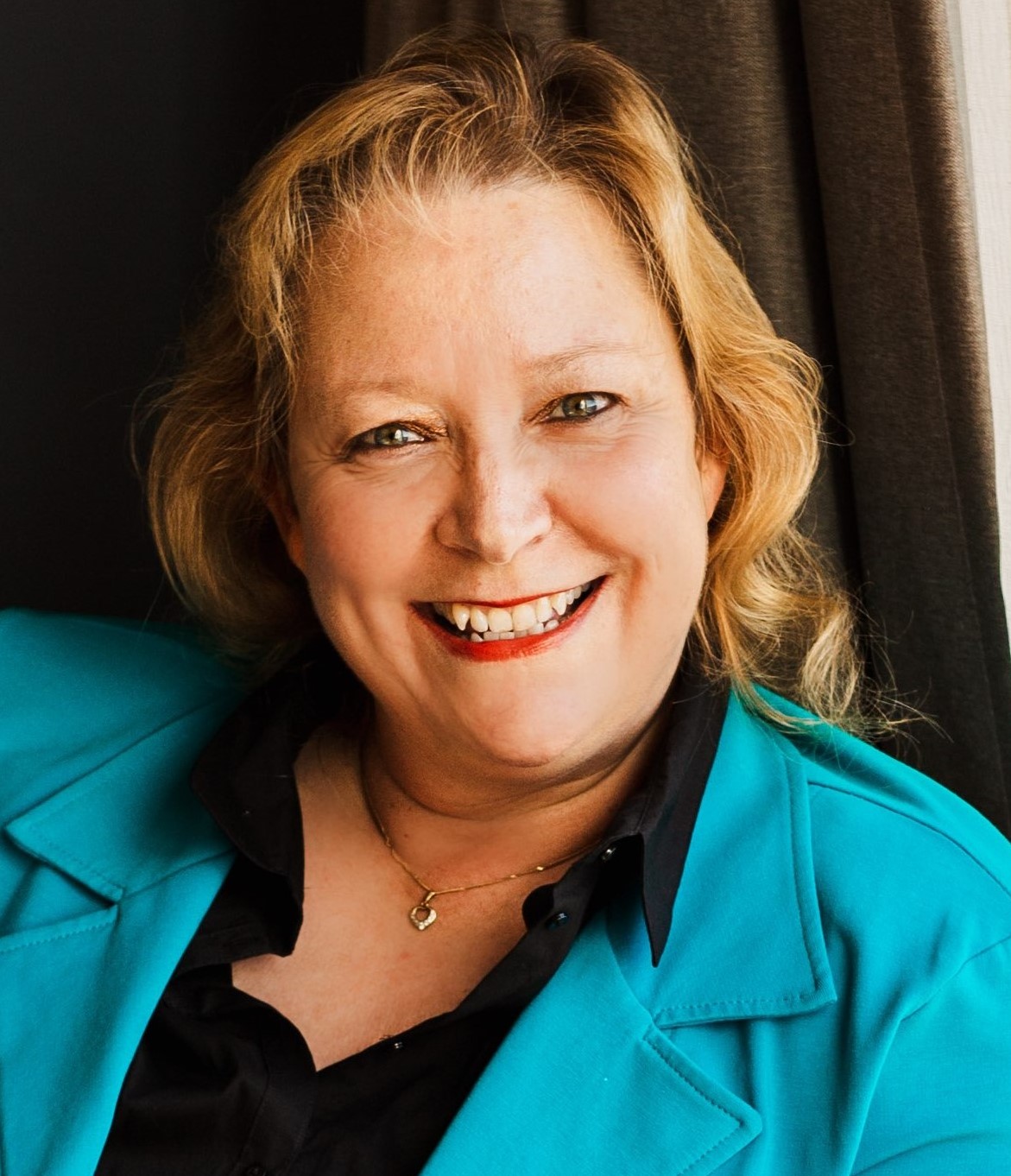 Barbara Rogoski is an American executive speaker coach and senior TEDx speaker coach living in The Netherlands. She works with executives from Fortune500 companies worldwide and has coached more than 100 TEDx speakers. Her passion lies in helping people to communicate more effectively in the workplace and also to help women to stand up and speak up for what they want.
The courses offered here come from her extensive experience helping speakers on all levels of business to communicate their message and story with impact and to speak with passion!
Course Curriculum
1.0 Welcome to The Anatomy of a Brilliant Speech Course
Available in days
days after you enroll
2.0 Anatomy of a Brilliant Speech Super Tool
Available in days
days after you enroll
3.0 Questions to Ask Yourself First
Available in days
days after you enroll
Frequently Asked Questions
When does the course start and finish?
The course starts when you start and is available for 6 months. It is a completely self-paced online course - you decide when you start and have 6 months to complete. This is a short course with many downloadable documents that you can store on your computer for future use. If, after 6 months, you need an extra month or two to finish, NO PROBLEM! Just send a message in the comments or by email to ask for more time and it will be arranged.
How long do I have access to the course?
After enrolling, you have unlimited access to this course for 6 months. If you wish to upgrade to Coach-on-Call, you would also have access to Barbara Rogoski in 1:1 email format for short questions for this period.
What if I am unhappy with the course?
We would never want you to be unhappy! If you are unsatisfied with your purchase, contact us in the first 14 days and we will give you a full refund. We are working hard to make this an outstanding program and would be curious to know why someone would cancel, but will give your money back without any problem in this period.
Can I contact Barbara if I have questions?
Yes, of course! Please do! Barbara would love to hear from you! Each module has a place at the bottom for comments or questions where you can leave a message for Barbara. You will receive an answer most times, within 24 hours of posting, outside of weekends or holidays. Please note, this is not for coaching, but for administrative or technical questions about the course or content. For questions about public speaking and about the content of the course, you can also post a message in the content or send an email to
[email protected]
and she will also try to respond within 24 hours, whenever possible.
Can I purchase multiple seats for this course for my team?
Absolutely. This course is valuable for every person who needs to present to any audience. If you would like to purchase this course for multiple peoplein your organization, please send an email to
[email protected]
for pricing details. We are happy to discuss group discounts.
Can I have a 1:1 communication coaching with Barbara?
Yes, you can sign up for one 1:1 session of 1.5 hours with Barbara within the course. Special prices apply to current students. You can also upgrade to the TEDx Style Talk Training. You can always contact Barbara for more details.
If you are looking for a FAST and EASY way to be confident every time you need to give a presentation online or in person, follow this course and you will have a valuable tool you can rely on. You will save time, lower stress and deliver a brilliant speech!
Barbara is waiting to help YOU bring your presentation skills to the next level!